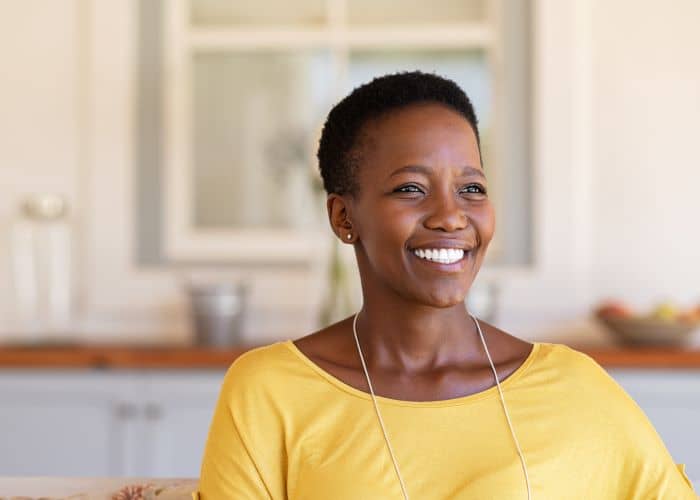 You need to wear your Invisalign® trays at least 20 to 22 hours a day. Otherwise, your teeth won't move according to schedule and you'll fall behind on your treatment plan. Your Invisalign aligners may also feel tight if you don't wear them as directed by our dentists.
The good news is that there is plenty you can do to set yourself up for success. Here's what our Invisalign dentists recommend.
Remove Your Aligners to Drink Hot Beverages
Whether you're ordering a pumpkin spice latte or black coffee, you'll need to remove your aligners before the first sip.
Since your aligners are made of clear plastic, they may soften and warp when exposed to high temperatures. This can alter the fit of your aligners and make them uncomfortable to wear. If your aligners warp, they may also move your teeth in the wrong direction and prolong your Invisalign treatment.
A lot of holiday beverages also contain a lot of sugar. If this sugary liquid gets trapped between your teeth and aligners, this could create the perfect conditions for cavities. The bacteria inside your mouth love to eat sugar, producing an acid that erodes your tooth enamel over time.
Brush Your Teeth After Eating or Drinking
Clear aligners are perfect for patients who may feel self-conscious about having on their teeth. But you'll need to brush your teeth after eating and drinking to ensure your aligners stay clear.
Brushing your teeth will also remove any food particles from your teeth. Once you wear your aligners, it's more difficult for saliva to rinse away sugary residue. But brushing your teeth will help you maintain good oral hygiene during the
.
Keep Your Invisalign Case With You
Since our eating habits usually change during the holidays, it's a good idea to always carry your storage case with you. We also recommend carrying a travel toothbrush and toothpaste so you can indulge in holiday snacks while still maintaining a healthy smile.
Always put your Invisalign braces in their storage case when they're not in your mouth. If you place your aligners on a napkin, you always run the risk of accidentally throwing them away. You should also avoid putting your aligners in your pocket or purse as this can crush them.
We can't tell you how many patients have come to us in a panic because they've lost their aligners. But this should never be a problem if you get in the habit of carrying your case with you.
Wear Your Invisalign Aligners 20 to 22 Hours Per Day
Even the most disciplined patient may find it difficult to keep their willpower during the holidays. From Halloween candy to Christmas sugar cookies, it seems that there's always a new reason to celebrate and snack during the holidays.
If you snack throughout the day, you won't be able to wear your aligners and keep making progress. That's why we recommend having holiday treats with a meal. As long as you brush your teeth immediately afterward and put your clear aligners back in, you should be able to participate with the festivities.
It also helps to think of Invisalign treatment as a gift to your future self. Imagine how happy you'll feel when you're ready to show off your new healthy smile! Wearing your aligners 20 to 22 hours a day will help you achieve this goal in as little time as possible.
Related: How Do I Make Invisalign More Comfortable?
Smile With Confidence
A lot of people take photos during the holidays so they can remember the cherished time they spent with family and friends. While you may feel self-conscious about your Invisalign aligners at first, it's important that you continue wearing them for 20 to 22 hours per day.
One of the main advantages of Invisalign is that most people won't even notice them unless they're standing close. Likewise, most people won't even be able to tell that you're wearing aligners in any of the photos. This can give you the confidence you need to show off your smile this holiday season.
Request an Appointment With Us
Our Invisalign dentists in Holland, MI, would be more than happy to help you achieve your dream smile. To request an appointment, call the Lakeshore Dentistry & Implant Center at (616) 399-3946.
This blog post has been updated.