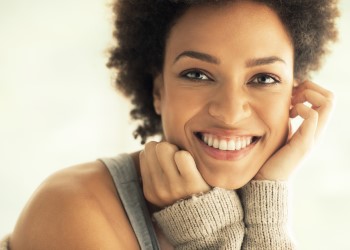 Have you recently lost a tooth? If so, it's time to schedule an appointment with one of our dental implant dentists in Holland, MI.
The sooner you act to replace a tooth, the sooner you'll be able to avoid many of the ill health effects of having
. That's why we strongly encourage you to explore your tooth replacement options as soon as possible.
Your teeth are held in place by their roots, your jawbone, and adjacent teeth. As a result, when you lose one tooth, you increase your risk of losing more. Over time, your teeth may start to drift toward the empty socket, loosen, and even fall out.
Here's what you need to know about tooth replacement.
Dentures
We offer both full and partial dentures to restore your smile. But while dentures are among the most affordable options for replacing teeth, they also carry a hidden cost.
When you lose a tooth, your body starts to absorb the minerals in your jawbone to use elsewhere. While this may seem strange, it's the body's way of being resourceful and making sure no minerals go to waste. Unfortunately, this leads to jawbone deterioration and even a condition called facial collapse.
Facial collapse happens when the jawbone deteriorates enough to alter the face of the patient, giving them a "sunken" look.
At this point, it becomes difficult and
.
While dentures can be a great solution for patients missing one or a few teeth, they don't prevent bone loss in your jaw in the long run.
Learn More: Dentures vs. Dental Implants
Dental Bridges
A dental bridge is a prosthetic tooth anchored in place by crowns on either adjacent teeth or implants.
The dental bridge procedure takes two appointments to our office. During your first appointment, we'll file down the two adjacent teeth on both sides of the gap.
Next, we'll take impressions of your teeth and send them to a dental lab. From there, we'll place temporary crowns on your teeth to protect them until your second appointment with us.
When you return to our office, we'll remove the temporary crowns and place the dental bridge in your mouth. Once your dentist is satisfied with how the bridge looks and fits, they'll bond it in place.
One of the major disadvantages of dental bridges is that we have to file down the adjacent teeth to fit the crowns over top. In this regard, dental bridges are considered more invasive than dental implants.
Dental Implants
A dental implant is a prosthetic tooth root that's made out of a titanium alloy. As it exerts pressure on the jawbone, it helps to keep the tissue healthy so it doesn't weaken over time.
Once the implant has fused to the jawbone over the course of several months, one of our dentists will cover the implant with an abutment and crown. Together, the implant, abutment, and crown give you the full appearance and function of a natural tooth.
Many of our patients love and appreciate dental implants because they look and feel like natural teeth. Unlike dentures, they also don't have to worry about their dental implants slipping while they eat, talk, laugh, and smile.
Also, dental implants may last a lifetime as long as you practice good oral hygiene and continue seeing your dentist at least every six months for preventive care. This is different from other tooth replacement options that need to be replaced every few years.
To be a candidate for dental implants, you must have sufficient bone density in your jaw and a healthy immune system.
Book a Consultation for Tooth Replacement
Our (616) 399-3946. You may also fill out our online contact form and someone from our team will reach out to you soon.
, are accepting new patients and would be more than happy to help you explore your tooth replacement options. To schedule an appointment, please call the Lakeshore Dentistry & Implant Center at
This blog post has been updated.