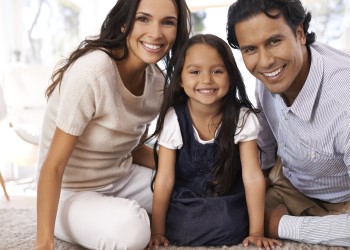 Preventive dental care can help you save your smile and your wallet in the long run. That's because our dentists in Holland, Michigan, are able to detect small oral health issues before they have the chance to worsen. This saves you the pain, inconvenience, and money of a dental emergency.
Here's what you need to know about the different types of preventive dental care available to you and your family.
Teeth Cleanings & Exams
In general, we recommend that you schedule a teeth cleaning at least every 6 months. Although, we may recommend more frequent appointments if we need to monitor an oral health condition, such as periodontitis.
During your appointment, we'll
from your teeth. We may also take X-rays if it's been a while since your last ones. Dental X-rays allow us to look beneath the surface and get a full picture of your oral health.
X-rays allows us to detect many issues, such as:
Small areas of decay between teeth
Impacted wisdom teeth
Bone loss in the jaw
Changes in the root canals
Dental abscesses
Routine checkups are essential for maintaining a healthy smile for life. During your visits, our dentists can help you avoid common dental health problems, such as bad breath, tooth sensitivity, and cavities.
Oral Cancer Screenings
The
estimates that there will be about 54,000 new cases of oral cancer this year. The good news is that your dentist can detect oral cancer in its early stages to give you the best chance of survival.
Risk factors of oral cancer include:
Tobacco use
Overconsumption of alcohol
Spending a lot of time outside and not using sun protection on the lips
Human papillomavirus (HPV)
Family history of cancer
To learn more, be sure to check out our blog post on how to reduce your risk of oral cancer.
Gum Disease Treatments
You can reverse and prevent future gingivitis by practicing good oral hygiene at home. This means brushing your teeth twice a day and flossing once daily. You should also continue seeing your dentist for preventive dental care.
Once gingivitis develops into periodontitis, you won't be able to reverse the condition. But we can help mitigate your symptoms through a procedure called scaling and root planing.
During this procedure, we remove any plaque that collects in the deep gingival pockets around your teeth. We then smooth out the surface of the tooth roots to help encourage receding gums to reattach.
Dental Sealants
Are you prone to getting cavities? If so, our dentists may recommend that you get dental sealants.
A sealant is a clear plastic coating that we can paint onto the chewing surfaces of your back teeth. This seals any small grooves or divots where plaque can accumulate and harden into tartar. While this reduces your risk of cavities, you'll still need to continue brushing and flossing your teeth at home.
Patients of all ages can get sealants. But your insurance may not cover the procedure if you're an adult. This is why we encourage you to check out the coverage details of your dental insurance policy.
Benefits of Preventive Dental Care
Preventive care can help reduce your risk of a dental emergency. It can also improve your overall wellbeing by decreasing the chances of you developing cavities, gum disease, advanced oral cancer, and other dental health conditions. The better you take care of your smile, the better you'll feel. Preventive dental care can also help you save money that you may have otherwise spent on restorative dentistry.
Request an Appointment with Us
Our family dentists in Holland, MI, would be more than happy to help you maintain a healthy smile for life. To schedule an appointment, please call the Lakeshore Dentistry & Implant Center at (616) 399-3946. You may also fill out our online contact form and someone from our office will reach out to you soon.
This blog post has been updated.