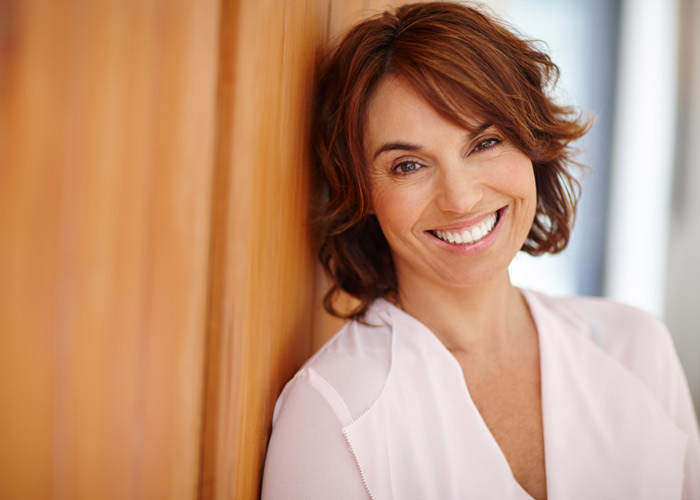 The goal of cosmetic dentists in Holland, MI.
is to improve the appearance of teeth that show when you smile and talk. In this sense, cosmetic dentistry is as much an art as it is a science. If you've ever felt self-conscious of your smile, you owe it to yourself to schedule a consultation with one of our
Cosmetic dentistry is able to repair:
Tooth discoloration
Chipped teeth
Cracked teeth
Slight gaps between teeth
Crooked teeth
Irregularly shaped teeth
Here are some of the top cosmetic dental services we offer patients.
Teeth Whitening
Aren't getting the results you want with over-the-counter whitening strips and trays? Feeling self-conscious about stained teeth? Ask our cosmetic dentists if you're a candidate for professional teeth whitening.
Professional teeth whitening can help whiten your teeth by several shades in just one appointment. We understand that your time is important, which is why we offer quick solutions for teeth whitening.
Related: 3 Myths About Natural Teeth Whitening →
Veneers
Veneers are wafer-thin teeth covers made of porcelain. Our dentists may recommend porcelain veneers if you have front teeth with slight chips, cracks, or stains. For example, we may recommend porcelain dental veneers to restore chipped teeth.
The entire veneers procedure takes two trips to our office. During your first appointment with us, we'll remove a small amount of enamel from the fronts of your receiving teeth. Next, we'll take digital dental impressions to send to the lab.
When you return for your second appointment, your veneers will be ready. Our dentists will make sure your porcelain veneers are the right shape, fit, and color before bonding them to the fronts of your teeth.
Dental Crowns
Our
may recommend a dental crown to restore a tooth made fragile from a large filling, root canal, or other dental procedure. A dental crown (also called a "tooth cap" by our patients) covers the entire visible portion of your tooth above the gum line.
Unlike other dentists, we're able to take digital impressions of your teeth, which is less invasive than having you bite into a tray of pink putty.
Dental Bridges
As the name suggests, a dental bridge "bridges" the gap in your smile left by a missing tooth. If you have recently lost a tooth, our dentists may recommend a dental bridge so you can continue smiling with confidence. A dental bridge is essentially a prosthetic tooth anchored in place by crowns on adjacent teeth or implants.
Full Mouth Reconstruction
If you have issues affecting your entire smile, our dentists may recommend a full mouth reconstruction. During your consultation, one of our dentists will sit down with you to discuss the best ways to restore your smile.
For example, implant-supported dentures may be the best choice if you have several missing or badly decayed teeth. Call our dental office today to learn how a full mouth reconstruction can change your life.
Before & After Photos | Cosmetic Dentistry
Still not convinced that cosmetic dentistry is for you? The photos below show how we were able to transform patient smiles while improving oral health. Schedule an appointment with one of our Holland cosmetic dentists to get started on your smile journey!
Schedule an Appointment for Cosmetic Dentistry
Our cosmetic dentists in Holland, MI, are accepting new patients and would be more than happy to help you explore your treatment options. To schedule an appointment, please call the Lakeshore Dentistry & Implant Center at (616) 399-3946. You may also fill out our online contact form and someone from our team will reach out to you soon.
This blog post has been updated.