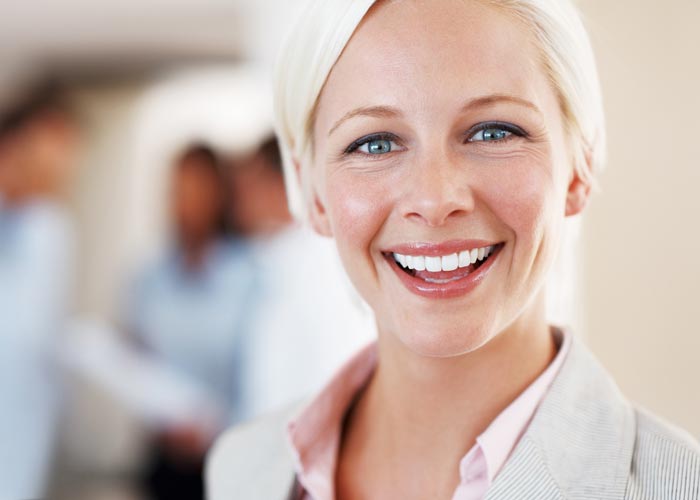 If you ask around, many adults would say that they're self-conscious about some aspect of their smile. It might be their crooked teeth, discoloration from coffee, or a chip that never got fixed. The good news is that our dentists can help you regain your confidence. Cosmetic dentistry is for everyone.
Here's how cosmetic dentistry can transform your teeth into the smile of your dreams.
What is Cosmetic Dentistry?
The goal of cosmetic dentistry is to improve the appearance of teeth in the "smile zone." But this area of expertise often overlaps with restorative dentistry. This is especially the case if we need to replace a missing tooth or restore a damaged one.
Our dentists can create a treatment plan to restore both the look and function of your smile. But first, let's take a look at what a treatment plan might include.
Dental Implants
Are you missing one or more teeth? If so, you may be a candidate for dental implants.
A dental implant is a prosthetic tooth root made of titanium that we place in your jaw to later anchor a crown. Unlike other tooth replacement options, dental implants fuse to your jawbone. This makes them stable while you eat, talk, laugh, and smile.
Dental implants are also able to prevent further jawbone deterioration. That way, you can reduce your risk of a condition called facial collapse.
Patients with facial collapse have a sunken profile. This makes it difficult or uncomfortable for them to wear dentures.
Porcelain Veneers
Veneers are wafer-thin porcelain shells we're able to bond to the front of your teeth. We may recommend veneers process takes two visits to our office.
with small chips, cracks, or stains. These would be teeth with small cosmetic issues—rather than large structural issues. Since we have to prep your teeth for the procedure, the
Dental Bonding
Our dentists may recommend bonding a front tooth with a small chip or crack. Dental bonding can also close small gaps between front teeth in one appointment.
During the procedure, we'll apply and mold a dental putty to the surface of your tooth. Our dentists will blend the perfect color putty to match the rest of your smile.
Dental Bridges
If you don't dental bridge will help prevent future tooth loss and crowding.
, the other teeth in your smile will start to drift toward the open space. But a
As the name suggests, a dental bridge "bridges" the gap in your smile left by a missing tooth. This restoration contains a prosthetic tooth that's anchored by crowns on both sides. Our dentists will place these crowns on either implants or natural teeth.
Dental Crowns
Our dentists may recommend a dental crown to restore the strength and appearance of a fragile tooth. For example, we may use a crown to restore a tooth with a cavity that's too big to fix with a simple filling. We may also use a dental crown to fix a chipped, stained, or misshapen tooth.
A dental crown gets its name because it sits on top of your tooth. In fact, it covers the entire visible part of the tooth above the gum line. For this reason, our dentists will need to file down and shape your tooth so there's space for the crown to fit over top.
Teeth Whitening
Do you love drinking coffee, tea, or red wine? If so, you may be staining your teeth over time. The good news is that we offer professional teeth whitening services right in our office. This makes it easy to achieve the beautiful white smile you've always wanted.
Related: Myths About Natural Teeth Whitening →
BEFORE & AFTER DENTAL PHOTOS | Cosmetic Dentistry